Water is such a simple necessity that we always take it for granted. Many people opt to drink their pricey beer and fine wine on special occasions. On the other hand, water has been transformed into a luxurious commodity that rivals designer handbags and watches in recent years by several companies. According to a survey by consultancy company Zenith Global, the demand for high-end water brands is rising at 9% per year and is worth $147 billion.
If you ask someone what they think of drinking bottled water, you're likely to get one of two very different responses. Some people adore the thought of drinking reasonably filtered water when on the go. Others believe that paying for a glass of drinking water is absurd. Bottled waters aren't always made equal. Only ask FIJI Water, which advertises itself as having "Earth's Finest Water." I'm sure Evian and others will disagree, but that isn't the point of this article. Other waters are available that are associated with premium or ultra-luxury bottled water brands. If you think paying $4 or more for a bottle of water is outrageous, keep reading to see how cheap those labels are compared to the rest of the list. We will talk about some of the most expensive water bottle from around the world later on.
What People Think Of A Water Bottle Being Expensive?
"Why should we pay for anything we can get for free out of every sink tap?" most of us wondered when bottled water first became popular. But then we learned just what dirty stuff was hiding in the water; immediately wasting a dollar or two on purportedly non-polluted water didn't sound so bad. Naturally, as consumers get used to paying for things, more expensive, limited models emerge, each with a higher price tag and a more prestigious pedigree. But how much are people able to pay for water, which accounts for about 70% of the planet's surface area?
What Factors Influence The Cost Of Bottled Water?
As mentioned here by water enthusiast Michael Mascha, many natural bottled water comes from genuinely unique sources. Since the shipping, carbon offset schemes, purity maintenance, and maintaining the sources' sustainability may be costly; the price can be significantly higher than regular brands. There are frequently small family enterprises that value their resources and work hard to protect them for future generations. Brands, including wine and spirits, are using bespoke packaging to create something interesting for the customer. When the water itself isn't particularly noteworthy, the packaging can be the sole reason for the high price.
It's shocking how tough it is to determine "the" price of bottled water. Retail rates vary not only by region (to account for shipping expenses and taxes) and by outlet, based on profit margin decisions. The differences are much more significant when looking at restaurants or hotels that charge higher markups to offset their higher prices.
World's Top 16 Expensive Water Bottle
Staying hydrated is essential for your health and wellness. Whether you're taking an at-home fitness class or just working from home, and drinking enough water is marginally simpler when you have a water bottle on hand. We've compiled a list of the best water bottles available.
1. Diamond Edition Beverly Hills 9OH20 Luxury Collection – $100,000 a Bottle
The Beverly Hills 90H20 Luxury Collection Diamond Edition is the world's most expensive water brand in 2021. Because of its excellent tasting water sourced from northern California's mountain springs, Beverly Hills has long been referred to as the "champagne of water." This time, the brand has outdone itself. This version, dubbed "the ultimate in water," is derived from the Sierra Nevada Mountains and infused with minerals, potassium, calcium, and minerals to improve the flavor and nutrients. The Luxury Collection Diamond Edition bottle was designed by jeweler Mario Padilla. It featured a 14-karat gold cap encrusted with over 250 black diamonds and 600 G/VS white diamonds. There were only nine bottles made, and buying one will get you a year's worth of Beverly Hills 9OH2O Lifestyle Collection.
2. Acqua di Cristallo Tributo a Modigliani – $60,000 a Bottle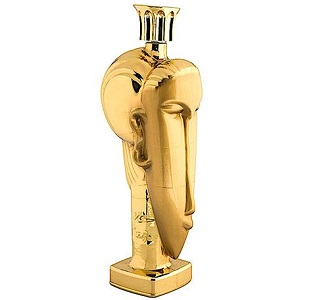 You will taste both water and gold with Acqua di Cristallo Tributo a Modigliani. The hand-crafted bottle was inspired by Italian artist Amedeo Clemente Modigliani's artwork and is made of 24-karat gold with 5mg of 23-karat gold dust. A mixture of glacier water from Iceland and natural spring waters from France and the Fiji Islands are included inside this opulent 1.250ml container. Unfortunately, you won't be able to sample Acqua di Cristallo Tributo a Modigliani because it was auctioned off for $60,000 in 2010.
3. Bling H2O's The Ten Thousand – $2,700 a Bottle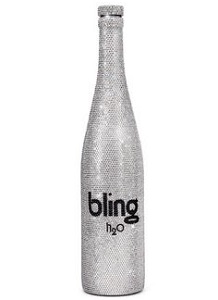 Bling exemplifies a brand that is almost entirely focused on the bottle, with no attention paid to the water itself. By adorning a frosted bottle with Swarovski crystals, a Hollywood producer saw a chance to bring a different kind of style object into the hands of celebrities. The water used to come from a Tennessee spring that was purified nine times, but now it comes from a spring in San Diego County, California. They're also going strong and releasing several editions, indicating that they've found a business niche.
4. Kona Nigari $402 Per 750ml Water Bottle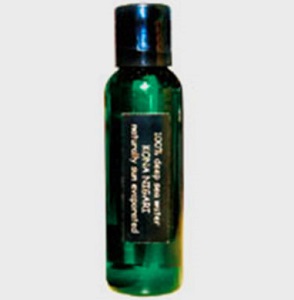 If Kona Nigari delivers on their claims, this astronomically high price can be justified. It is thought that anyone who drinks the water will lose weight, gain stamina, and have perfect skin. For all of these advantages, a price tag of over $400 doesn't seem so bad! Because of the unique deep ocean electrolyte content consumed when it lies about a thousand feet under a particular Hawaiian island, Kona Nigari is said to have these effects.
5. Filico $200 – $240 Per Water Bottle
Fillico aspires to be a symbol of royalty in more ways than one, thanks to its excellent price tag. The bottles are made to resemble the King and Queen pieces that line a chessboard. Swarovski crystals have been added to these chess sets. The water itself comes from Nunobiki, a well-known Japanese spring in Kobe. A renowned sake manufacturer also uses spring water. This bottled water will be fine for your thirsty Chess-playing mates if you have a spare $200!
6. Svalbarði Water Bottle – $85 Per 750ml Bottle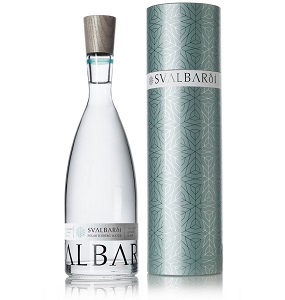 An arctic journey to Europe's Svalbard has begun to produce one of the purest water suitable for buying and gifting. The firm sells numerous gift sets that include an exquisite hose. Svalbarði also agrees that the water needs to be housed in a high-end container. The main vessel is made of extra-flint glass, and the wooden cap is shaped like arctic driftwood.
7. Iluliaq Water Bottle – $50 Per Bottle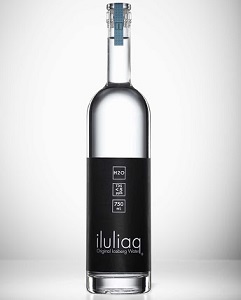 The name Iluliaq comes from Greenland's Sermeq Kujalleq glacier, which has been a UNESCO World Heritage Site since 2004. Local staff load the icebergs into a ferry, then transport them to vats where they can melt naturally. Iluliaq's production is limited, similar to Berg Water's, due to its reliance on natural elements and environmental factors. Each Iluliaq order would be exclusive, as the organization will not stockpile bottles to ensure that the product supplied is of the most outstanding quality. Each bottle is dated and the customer's name is written on the label to make this possible.
8. Bling H2O Frosted Collection – $38.98 Per Water Bottle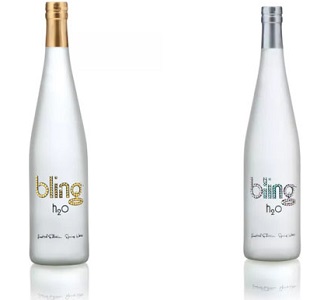 The Frosted Glass Collection features classic Bling H2O patterns of Swarovski crystals to dazzle onlookers. One look at this product, and it's clear that it's aimed at the high-end luxury market. However, this wasn't always when the firm was more careful with recipients in the past, hand-picking prominent people to use the brand. Bling H2O's tagline also notes precisely who it's about: "It's not for everyone, just those that bling."
9. SOMA – $30 Per Water Bottle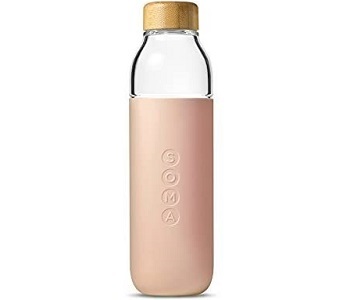 SOMA is one of the most distinctive high-end labels on the list. The brand, known for its water filter pitchers, has released a shatter-resistant glass water bottle with a grip safety sleeve. SOMA's water bottle casing is available in a range of colors to reflect an active lifestyle, encouraging people to remain hydrated at all times by bringing the sturdy bottle with them for their daily activities. The cap was made of bamboo, and the container was made of environmentally friendly materials. A portion of the company's income was donated to water scheme charities in the hopes of securing that everyone has access to safe drinking water.
10. VEEN Water Bottle – $23 Per Bottle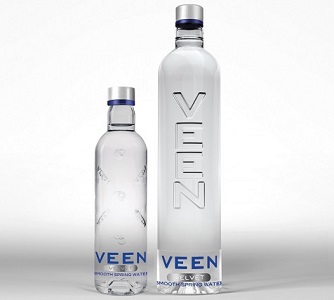 VEEN promises premium waters free of nitrate and sourced from various natural spring streams worldwide. VEEN's first spring water came from Finland's Lapland, and the second source was Bhutan's mineral spring water. Veen's mineral-poor spring water is filtered by salt, giving it a silky feel. Meanwhile, owing to its high mineral content, Veen's mineral water is the best for hydration. Regardless of the kind of water you purchase, it will be shown in a unique glass worthy of being viewed.
11. Berg Water Bottle– $20 Per Bottle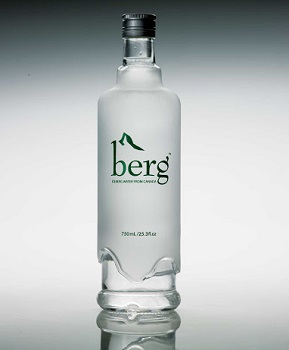 Berg Water comes from the small Canadian island of Newfoundland. Because of its remote position, the iceberg-filled field is one of the most natural areas on the planet. The water harvested is said to be clean and free of pollutants. The water is encased in a unique package that ideally reflects nature's purity to serve the high-end market better. Due to the harsh conditions in Newfoundland, harvesting water is problematic, resulting in reduced production. Nonetheless, given that the water obtained is purely extracted from melting icebergs, there are negligible environmental consequences.
12. Aqua Deco Water Bottle – $15.00 (750ml)
At this point in the list, the price doubles, and most bottled water consumers still consider this an expensive bottle. The glass is gorgeous and exudes elegance. The water is drawn from a glacier-carved aquifer in Canada. The glacier left a perfectly striated blend of filtering sand and gravel behind as it advanced. Aqua Deco is one of the cleanest naturally sourced waters, thanks to the gradual filtration mechanism that prevents impurities. It's still one of the most expensive water bottles, and you'll find it in high-end restaurants and spas.
13. 10 Thousand BC Water Bottle – $14 Per Bottle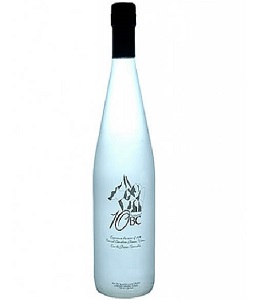 This bottled water is sourced from the Hat Mountain Glacier, which is reached with a three-day boat trip along Canada's west coast. The water comes in a beautiful glass bottle with a rope handle taken from a solid crate. 10 Thousand BC declares to be the first bottled glacier water and has developed itself as a high-end bottled water company.
14. Lauquen Natural Artesian Water Bottle – $8.00 (750ml) Per Bottle
This water originates in Argentina's Patagonia region. The water comes from the Andes Mountains, where ice and snowmelt flow from the soil into a 1,500-foot-deep artesian aquifer. At a stable temperature of 39 degrees, the water is bottled. It's also bottled at the source, avoiding the impurities that can occur as water is introduced into an off-site environment. Lauquen Natural Artesian Water is known for its low mineral content, which gives it a pure flavor.
15. Tasmanian Rain Water Bottle – $6.00 (750ml) Per Bottle
This bottle is from Tasmania's northwest coast, which is a distant part of Australia. It might seem strange that an environment as diverse as Australia's could manufacture exclusive bottled water. Still, Tasmania is a far cry from the vast, arid landscapes that most people envision. The air purity in the field where Tasmanian Rain is gathered has been considered the highest globally by the World Meteorological Organization. Tasmanian rain never reaches the earth's atmosphere until bottling. The precipitation falls as rain and immediately into a storage tank.
16. Finé Water Bottle – $5.00 (750ml) Per Bottle
Finé Water has a tale similar to that of FIJI Water, but it is just marginally more costly. It qualifies for this list because of its obscurity (the commodity is currently only open to collectors because it has been discontinued). The water is collected from a deep aquifer under Mount Fuji's soil. It cleans the water naturally as it passes through the volcanic rocks and allows natural minerals to be added. Because of its density, the aquifer is free of contaminants that may otherwise contaminate shallower water sources. Many people compare Finé to FIJI Water in terms of mouthfeel, which is most certainly attributed to the volcanic rock influences.
Final Words
Sure, you drink water, but are you willing to pay this much when you can get tap water at a far lower price? Well, that's your choice. Why are the most expensive water brands desired by so many people? Such brands are made in warehouses, while others obtain their water from the world's deepest and purest bodies of water. Some also want to adorn the bottle with precious gems and gold as though it were an art piece to be auctioned off, inflating the costs even more.
If you can afford to have these expensive water bottles, then why not? Hope this list of some most expensive water bottles has helped you get one for yourself. Or you may have got surprised seeing that a water bottle can get that expensive.
Recommended Articles :